"La calle donde viven juntas a la vez las cuatro estaciones del año, la única calle de la tierra que yo desearía no se acabara nunca, rica en sonidos, abundante en brisas, hermosa de encuentros, antigua de sangre: la Rambla de Barcelona."
– García Lorca.
Acollidor Hostal familiar fundat el 1965
L'Hostal Fina és des de 1965, un hostal familiar de dues estrelles molt acollidor acabat de reformar. Situat en un edifici històric del Barri Gòtic de Barcelona, antiga seu de l'I·lustre Col·legi de Notaris. Alcarrer Portaferrissa, un dels carrers amb més vida de la ciutat, que comunica Les Rambles amb la Catedral.
Una zona plena d'activitat social, comercial i cultural, un lloc perfecte on podràs percebre perfectament el ritme de la ciutat.
Camina pels carrers del Barri Gòtic de Barcelona i deixa't seduir per la màgia dels seus museus, botigues, bars i restaurants. Des de l'hostal, tot fent una passejada de 15 minuts, també podràs arribar fins a la platja. A la plaça Catalunya, a dos minuts, tens diferents línies d'autobús, trens i metro que et connectaran de manera ràpida i econòmicaamb tota la ciutat i els seus voltants.
Si vols gaudir d'un servei de qualitat i preus atractius, amb totes les facilitats i comoditats d'un lloc immillorable, aquest és el teu hostal a Barcelona.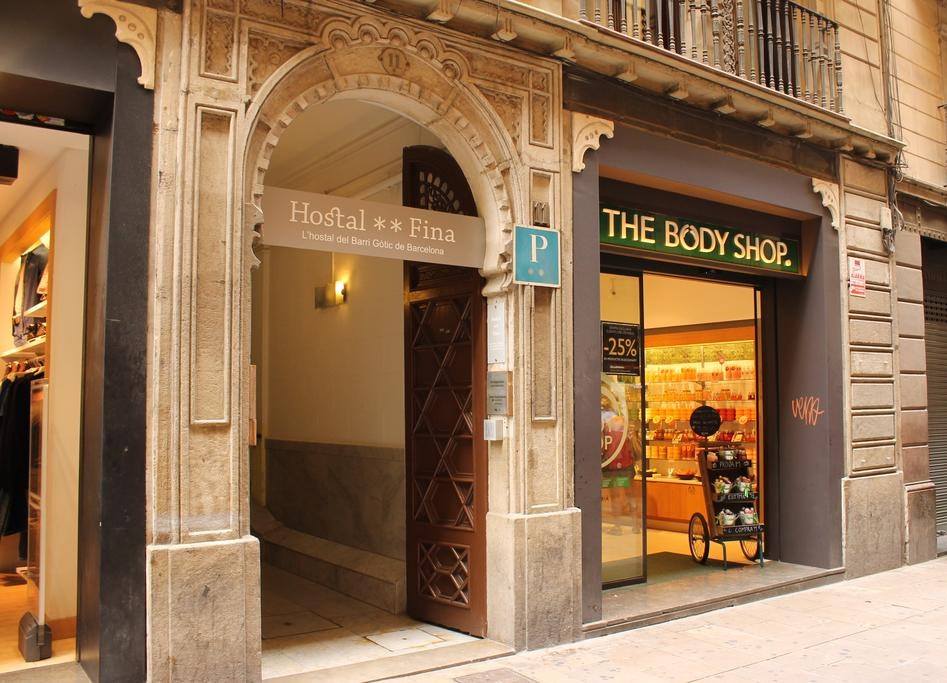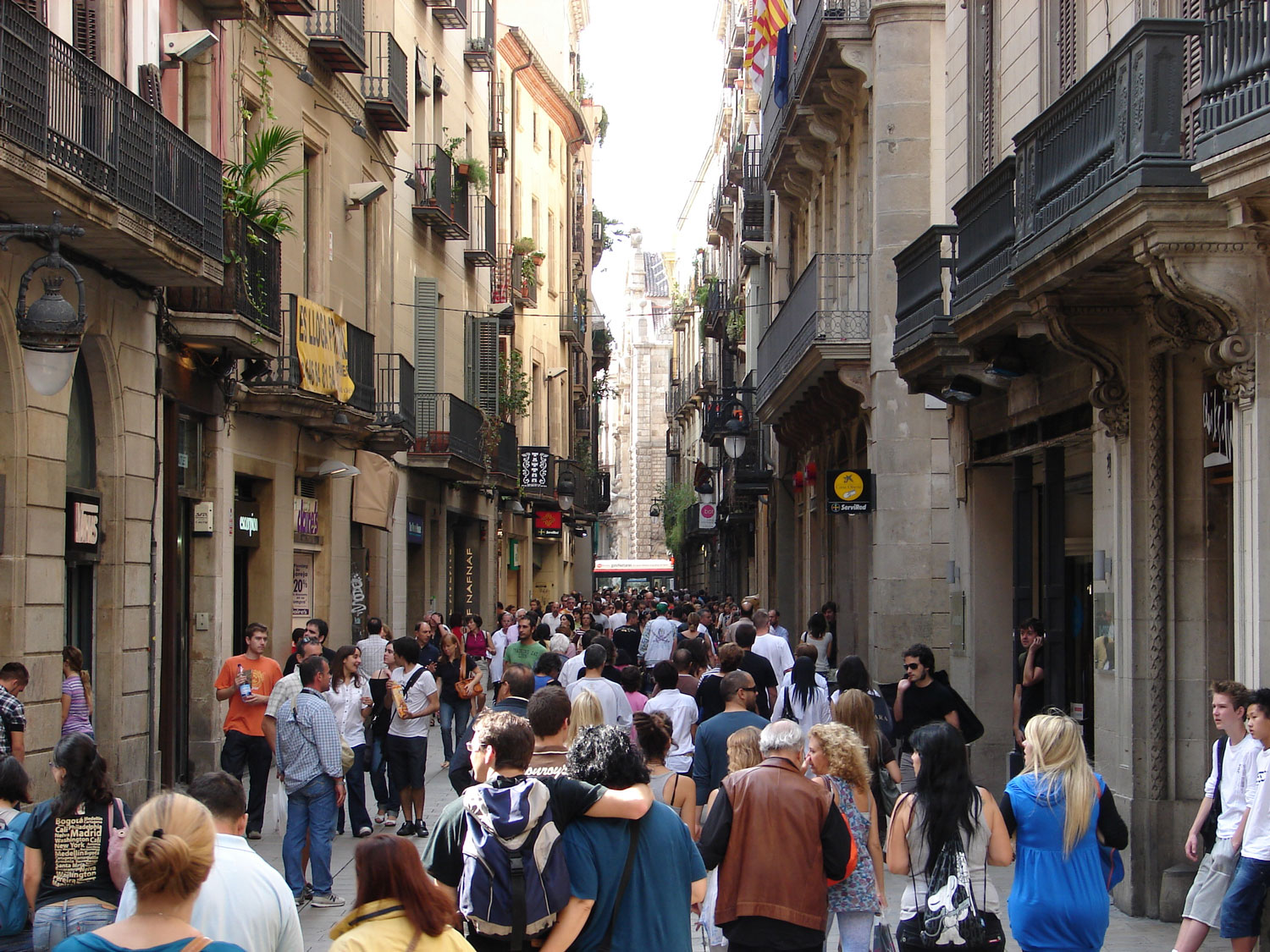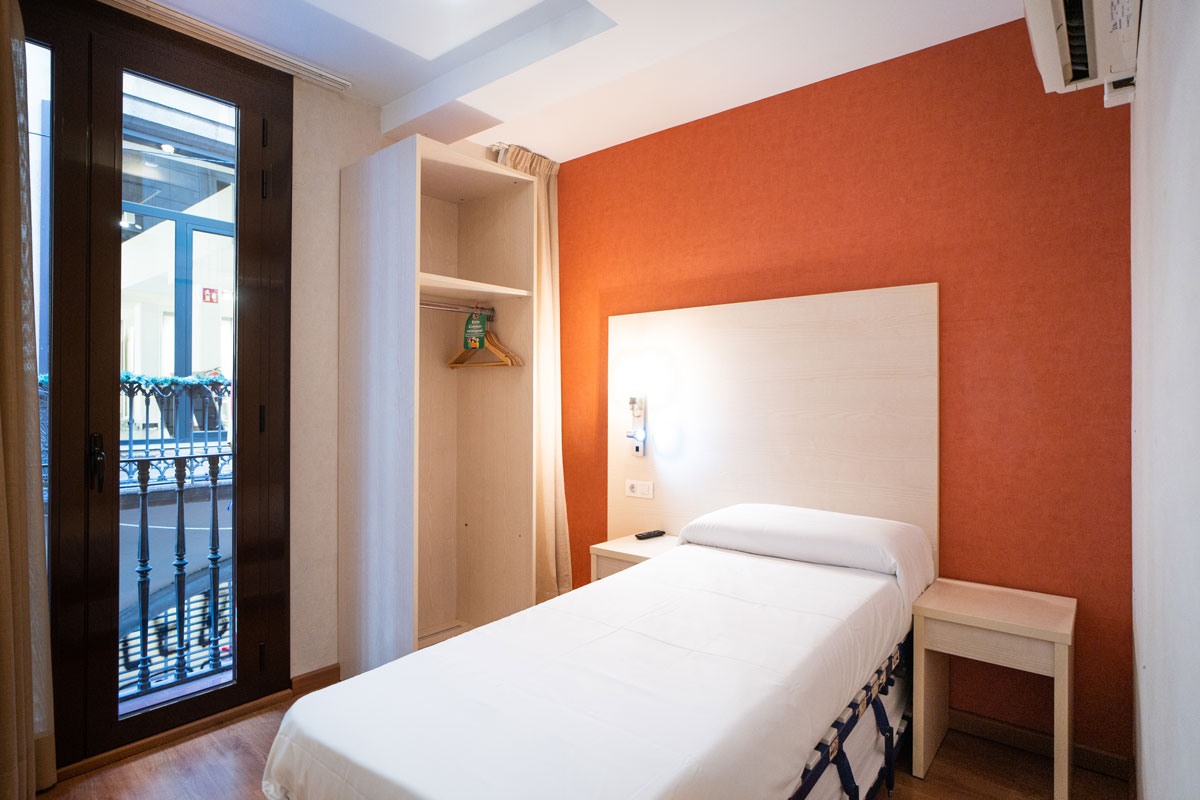 HABITACIONS INDIVIDUALS
Habitació individual amb bany privat, tv, wifi i calefacció / aire acondicionat.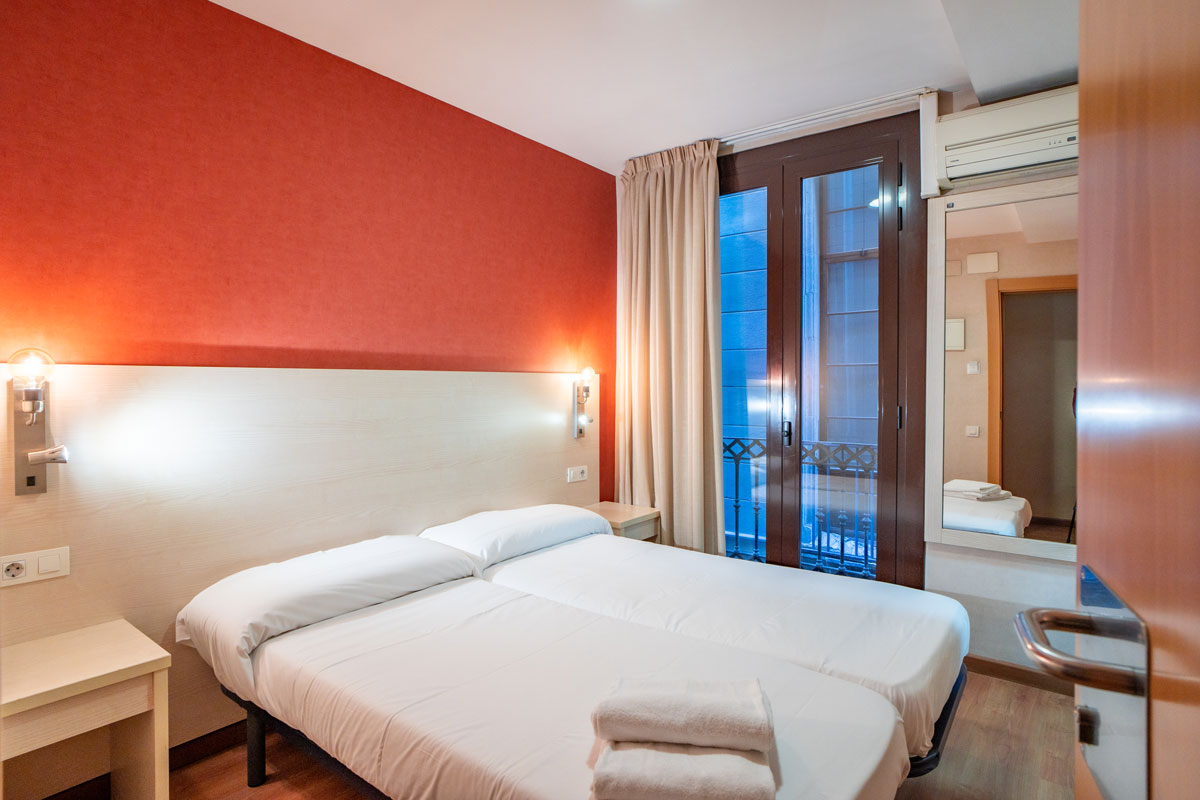 HABITACIONS DOBLES
Habitació amb dos llits individuals o un llit de matrimoni. Totes les habitacions tenen bany privat, calefacció /aire acondicionat, wifi gratis i TV.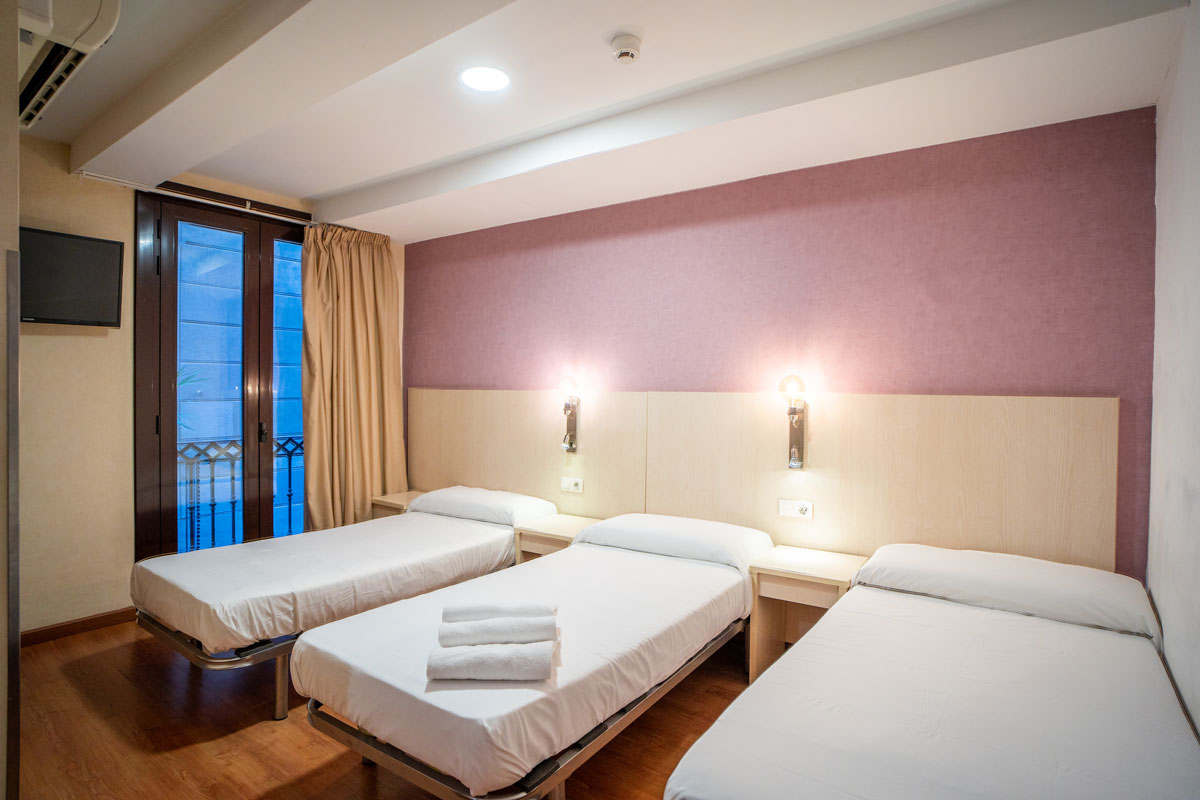 HABITACIONS TRIPLES
Habitació amb tres llits individuals o un llit de matrimoni mes un llit individual. Totes les habitacions tenen bany privat, calefacció /aire acondicionat, wifi gratis i TV.
Diremit mundi mare undae nunc mixtam tanto sibi. Nubes unda concordi. Fert his. Recessit mentes praecipites locum caligine sui egens erat. Silvas caeli regna.
ATENTS A LES SEGÜENTS DATES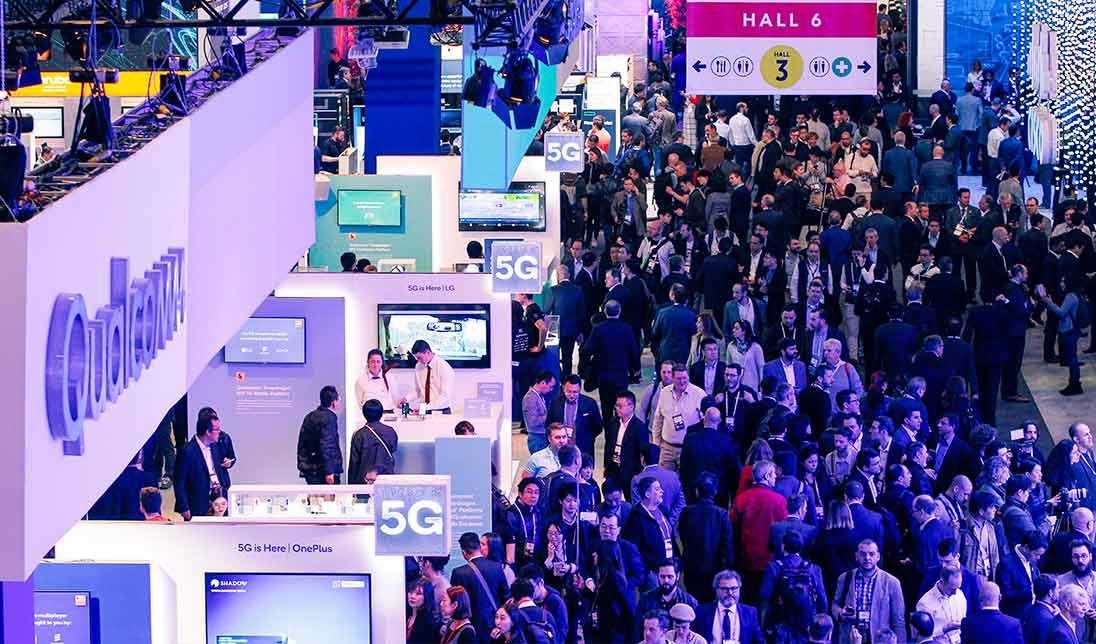 MOVIL WORD CONGRESS (MWC) 2021
The GSMA MWC series (formally known as Mobile World Congress) is the world's leading exhibition for the mobile industry. For 2021 MWC is back with unparalleled thought leadership featuring prominent executives representing global mobile operators, device manufacturers, technology providers, vendors, and content owners.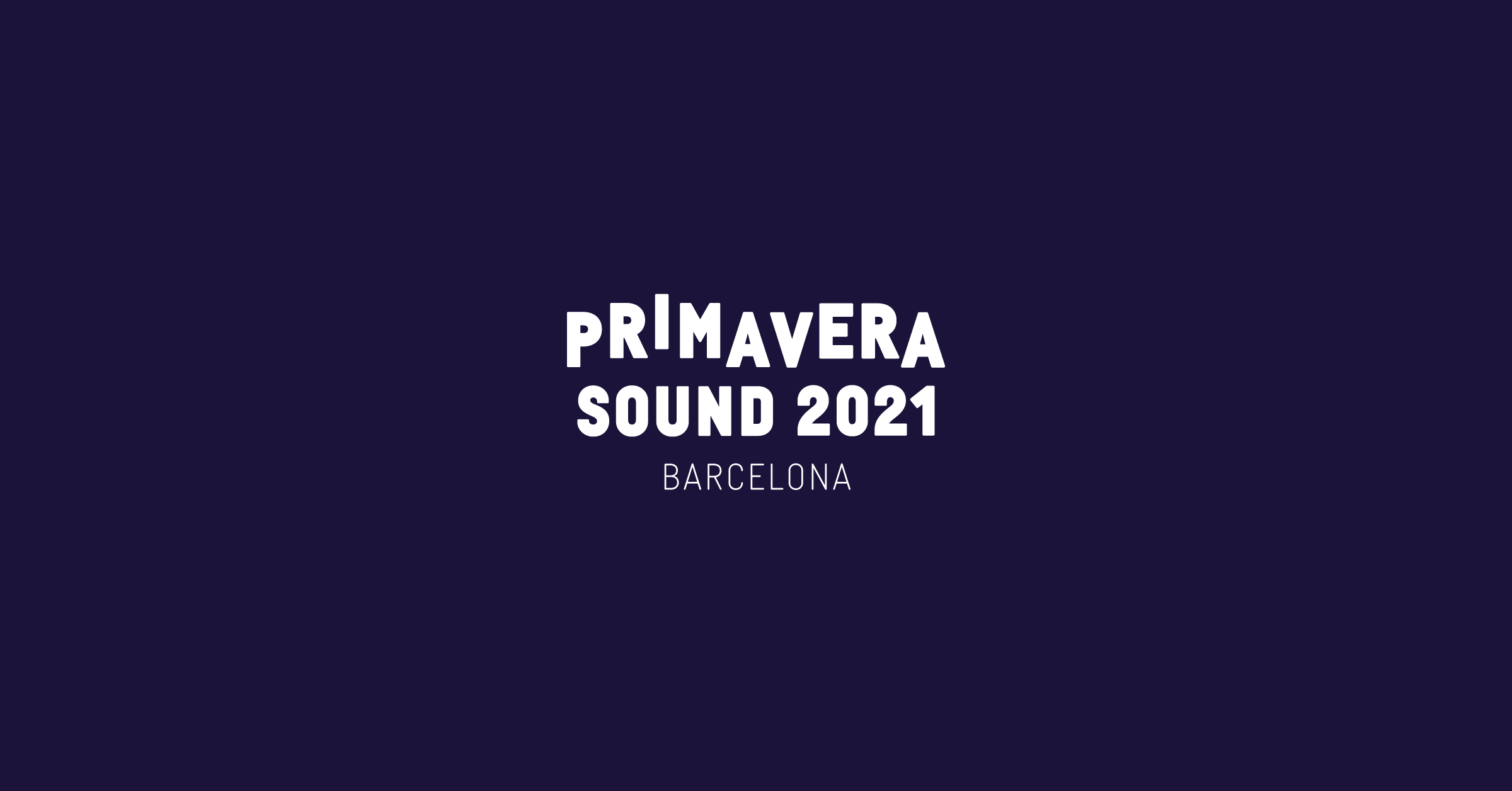 It has now been twenty years since Primavera Sound started to build its unflinching commitment to live music with Barcelona as the epicentre of an event that is international, multidisciplinary and can be enjoyed all year round.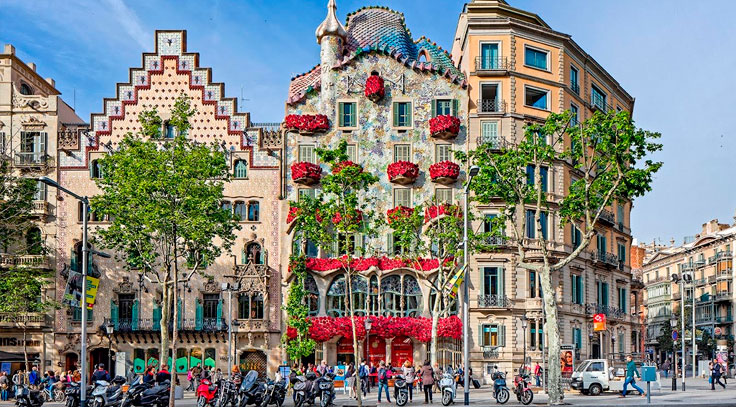 SANT JORDI 2021
Sant Jordi, or St. George, is the patron saint of Catalonia and the Diada de Sant Jordi, St George's Day, is a festive occasion that, over the years, has become a celebration of Catalan culture. The Festa de Sant Jordi is held across the country on 23rd April.
RAMBLA ALTA S.L. ha sido beneficiaria del Fondo Europeo de Desarrollo Regional cuyo objetivo es mejorar la competitividad de las Pymes y gracias al cual ha puesto en marcha un Plan de Marketing Digital Internacional con el objetivo de mejorar su posicionamiento online en mercados exteriores durante el año 2020. Para ello ha contado con el apoyo del Programa XPANDE DIGITAL de la Cámara de Comercio de Barcelona.